Class details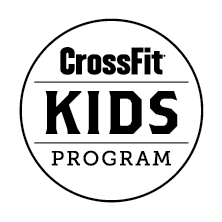 "Oh the places you'll go, Today is your day! Your mountain is waiting so…
get on your way!"
~Dr. Seuss
MISSION:
Our Crossfit Kids program is also know as our Little Operators. My mission with the Little Operator's program is to help kids grow in confidence & strength.
PURPOSE:
The purpose behind this program is to help kids build: muscle, strength, coordination, balance, speed, agility, and flexibility. To guide them toward a healthy lifestyle, and help them recognize their physical capabilities. Also, to teach them teamwork, confidence, how to respect each other, and other life skills that will lead them down a positive path. All the while working out but having fun doing it, they also get to make new friends along the way.
DEMOGRAPHIC:
We have groups for ages six – fourteen. Each age group meets Mondays, Wednesdays & Fridays, however each group meets at different hours:
Ages 6-7/ 4:00pm
Ages 8-10/ 4:30pm
Ages 11-14 / 5:45pm
STRUCTURE:
The classes are built and designed to give kids a 3 day a week Strength & Conditioning Program. We always start the class off with a generous warm up, which leads into an activation portion. All activation exercises are given to us from our on-site Chiropractor (APEX Sports Medicine). From there we go into the strength portion, which is designed to focus on overall weaknesses that are developed in kids which is mainly seen in their balance and core stability. After focusing on the strength of the day we move to the conditioning portion which can take anywhere from 10-20 minutes of high repetitions and low weight movements to elevate the heart rate. The conditioning is designed in different structures from individual workouts to team. Below is an example workout:
Warm-Up
Drills
Sprints x3
Activation
M,Y,T x10
Strength (upper body day)
10 Strict Press 11×3 (explode up, hold for :3 at the top, :1 down, :1 at the bottom)
8 Scap Raises Per arm 3131 (:3 down, :1 at the bottom, :3 up, :1 at the top)
:30 second hollow body hold
-rest 1 min-
x5
WOD
12 min AMRAP
10 Wall Balls
10 RKBS
200m run
-Stretch-
-or Game-
For further questions or concerns please email Coach Samantha at samantharedside@gmail.com
Class Trainer
Samantha
I've always had a passion for fitness. At a young age I worked my way through...
Profile
Class Information
TimeFrame: Monday - Wednesday - Friday
Certificate: Professional
TAKE THIS COURSE